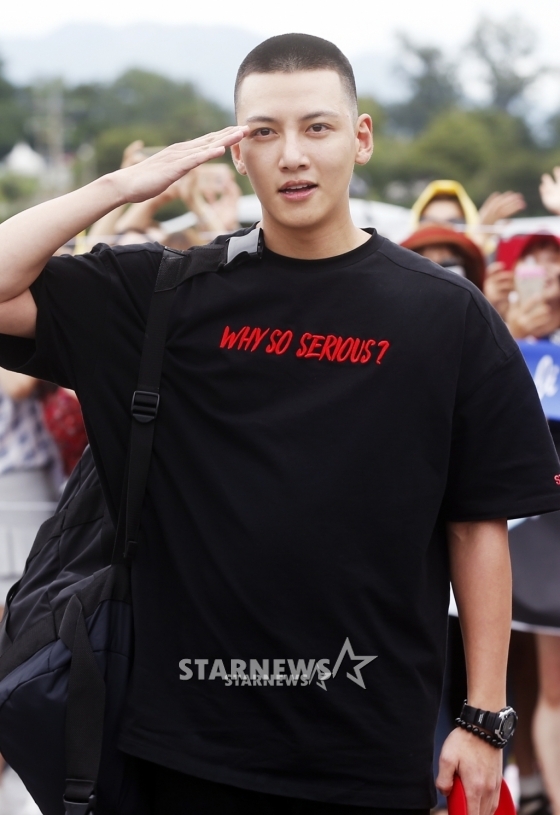 Actor Ji Changwook / Photo=Cholwon City(Kangwon Province)=Reporter Kim Hweesun

Actor Ji Chang-wook (30) joined in the military to fulfill his NS of defence.

Ji Chang-wook was admitted to the training camp in Cheolwon, Gangwon Province, on August 14.  Ji Chang-wook will undergo basic military drills at the boot camp and fulfill his mandatory military duty.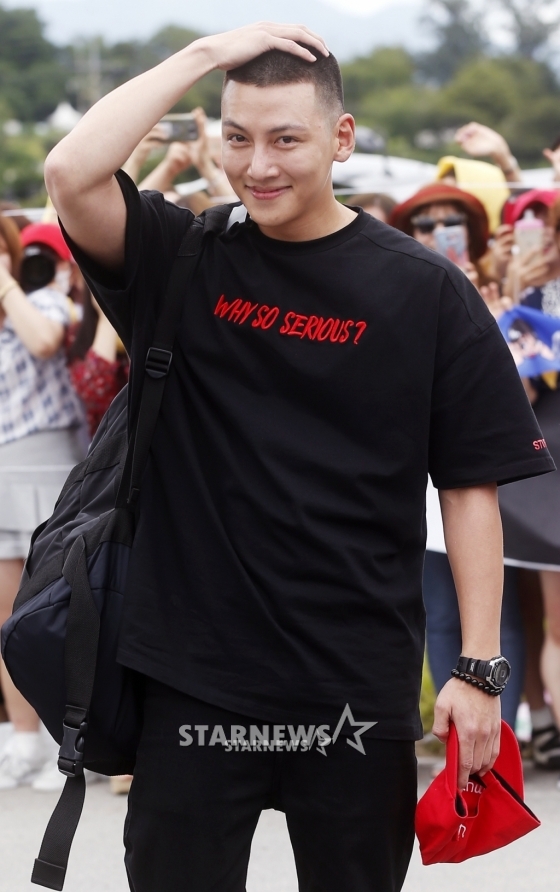 In front of the recruit training camp in Cheolwon, which Ji Chang-wook joins, so many asian fans from Taiwan, Hong Kong, and other countries gathered and cheered him up.
Ji Chang-wook joined the military without any special events for his fans and reporters. He expressed his willingness to join the military quietly, but Ji Changwook saluted and sent his last and loud greeting to reporters in front of him. "
Ji Chang-wook, standing in front of the camera, captured all the attention around him with his attractive eyes. Ji Changwook with a black T-shirt and a red hat, greeted to his fans.