<from KBS News>
The KBS Music Bank has headed for Singapore, the hub of Southeast Asia.
The cheers of the local fans who were enthusiastic about K-pop were great.
once again confirming the strength of the Korean Wave content.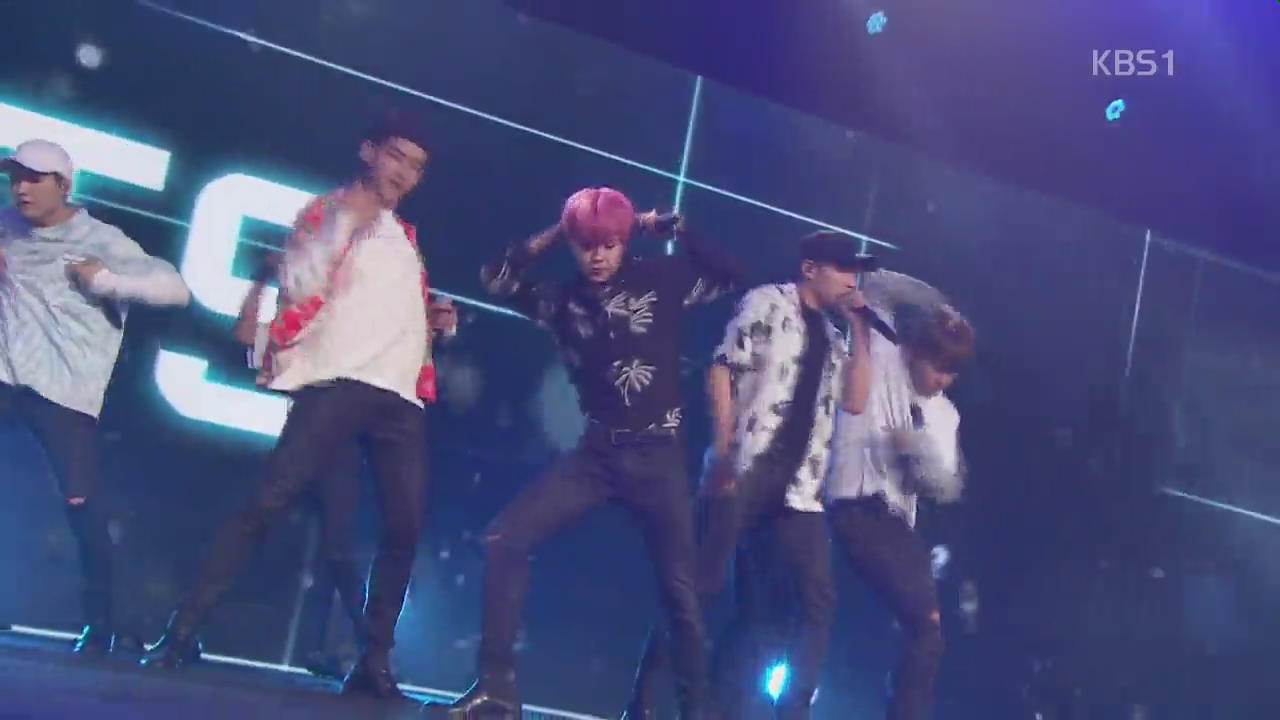 < Report >
About 7,000 audience members sang songs sung by Korean girl bands and calling out the names of singers.
Southeast SE
K-Pop fans in Asia.
It's the filming scene in Music Bank held in Singapore on April 4.
" Music Bank World Tour " began last 2011 and has surpassed nine countries, including Japan and Turkey and other countries, and has been revived in Singapore after two years.
Tickets were sold out in two hours in advance in Singapore as it is core of the Korean Wave in Southeast Asia, and the heat wave was hot enough to be lined up in line with fans from the previous day.
" Interview > Caroline. " " I came to Singapore to watch Music Bank from Malaysia. "
Music Bank MC were Hallyu stars Park Bo Gum, and Irene to breathe together as special MCs, and Shinee, Bangtan Boys and other K Pop Stars performed overwhelming the audiences.
< Interview > Rap Monster of Bangtan Boys Group : " Even though it is very difficult to follow the language of other countries. Singapore fans really followed singing songs together and I realised that " K-pop is hot in Singapore too. "
The Music Bank Singapore performance is also broadcast via local terrestrial broadcasters to confirm the status of Hallyu content again.
The music bank World Tour, which is located as the best festival among K-pop fans worldwide, will continue to open in Jakarta, Indonesia on 2nd of the following month(September 2017).